Unibet is a European gaming company that has expanded its operations across the pond and is becoming increasingly popular stateside. The operator has online sportsbooks in New Jersey, Pennsylvania, Virginia, Iowa, Arizona, and Indiana and has plans to launch in Colorado, Illinois, Michigan, and Tennessee very soon.
The Unibet Online Sportsbook is a good well-rounded platform that offers many betting opportunities, solid bonuses and promotions, good customer service, a wide variety of banking methods, and top-notch safety and security.
The editors at US Gaming Review have been impressed while evaluating the Unibet sports betting experience, and we think you will be as well. It may not be the flashiest online sportsbook, but the substance is there, checking all the boxes for what a solid and licensed online bookie should have. The one thing they do not have is a loyalty program, but that may change soon.
The Unibet Sportsbook App makes betting simple on the go, and in the states of New Jersey and Pennsylvania, there is also an online casino. It makes it very easy and convenient to play at both the sportsbook and the casino in those states, all through one account.
If you are interested in getting into the world of mobile sports betting and want to learn more about what Unibet offers and decide if it's the sportsbook for you, then you came to the right place. Our reviewers did the work of analyzing, rating, and evaluating all of the most important aspects of the online sportsbook experience and put it all together in this unbiased and comprehensive Unibet Sportsbook Review. We cover what the bookie offers, how it stacks up against its competitors, how we rate the essential features, and how to get started wagering there and get the best welcome offer.
Welcome Bonus
Unibet Online Sportsbook rewards new players with a welcome bonus to the tune of a risk-free bet up to $500. This is a fairly standard offer from online sports betting providers, and it is quite a valuable one at that.
Risk-free Bet up to $500
You can make your first bet at the sportsbook from $10 to $500, and if you win, you keep the winnings, and if you lose, they will match your stake back in cold hard cash.
While other sportsbooks have this type of bonus, when they refund the losing bet, they give it back in free bet credits where you cannot withdraw the money. The Unibet Sports Betting Welcome Offer is unique in that if you lose your initial bet, they will match your stake in cash, which you can withdraw.
Steps to Take to Get Welcome Bonus
Make your first bet at the sportsbook.
If your first bet loses, you get your stake back up to $500. In real money.
Only your first bet of $10 to $500 will qualify.
If the bet loses, you will see the funds in your sportsbook account in 72 hours.
Terms and Conditions
There is no bonus code needed for the welcome offer. Players have to be at least 21 years old and physically located in the state to make a bet. This offer cannot be used with other welcome offers, so for example, in the New Jersey and Pennsylvania books, you cannot claim the sportsbook welcome bonus and online casino welcome bonus.
The bet for the welcome offer can be made on any market and must be between $10 and $500. If your initial cash bet is a push (tie), you will not be eligible for the bonus.
Promotions
While Unibet Online Sportsbook does not offer many promotions, the ones it does offer are pretty valuable for both new and existing players. Often, the promotions are for sports in season, so you will see more of those promotions available for the NFL and MLB seasons, for example.
Unibet also offers some excellent promotions for its online casinos in the two states that have them. The promotions are constantly changing, and the site adds new ones often, so check back often.
Here are some of the promos you will typically find:
Daily Boosts
The sportsbook offers Profit Boosts on events with increased odds, which gives you a chance for a bigger payout. The boosts are for sports in season, so, for example, in the baseball season, you can get a 20% profit boost on any live MLB wager and get a 10% profit boost on any live NFL bet with a 20% boost on a live bet for the Thursday game.
To get the Profit Boost :
Login to your Unibet Sportsbook Account and find the league that is eligible for a Profit Boost.
Add the eligible wager to your bet slip.
Click on the bonus offers and choose the Profit Boost with max stakes applied.
Your bet will have boosted profits if it is a winner.
Level Up Parlay Booster
With the Level Up Parlay Booster promo, you can increase your profit for any parlay bet that you make. You can add it to any parlay you make from three legs up to 12 legs — the more legs are in the wager, the more your profit boost will be.
The boost starts at 4% for a 3-leg parlay and goes all the way up to a whopping 50% for a 12-leg parlay. To be eligible for this promo, every bet in the parlay has to have odds of -200 or greater.
Sports-Specific Promotions
Unibet offers special promos for sports while in season. However, some promos are available year-round, such as the Tennis Cash Booster, where you can get 25% profit boosts on two live tennis bets on Wednesday and two on Friday.
For Pennsylvania and New Jersey bettors, there is the Hail Mary Mondays promo where, if you make a $25 spread bet on an NFL Monday Night matchup, you can get 2x free spins at the casino for every point scored in the game. So, if the game ends 24-21, you will receive 90 free spins (45 × 2) at the online casino.
There are also various promotions available for each of the state's sportsbooks. For example, for Indiana, there is a bonus for making five or more live bets per week and a refer-a-friend bonus. These are typically free bets available at the sportsbooks, usually to the tune of $10 or $25, and often they are for proposition bets.
Where it is Legal
Here are the states where Unibet's online sportsbook is currently available. The operator is expanding and there are plans to launch the site in a few other states soon.
Sign-Up Process
The sign-up process at the Unibet Online Sportsbook is quick and simple, only taking a few minutes to complete and be on your way to wagering.
How to register for an account:
Click this link or the button on the right side of the page and you will be taken straight to the correct sportsbook sign-up page for your jurisdiction.
Enter your email and create a unique username and password.
Input your first and last name, your gender, and your date of birth.
In the next step, you input your mobile phone number, mailing address and then come up with some security questions.
Lastly, you will input the last four digits of your Social Security number.
You will then receive a confirmation email saying your registration is complete. If it is not, look over the details of what you entered and make sure if they are correct. If there is still an issue, you will have to verify your identity manually.
If you need to verify your ID manually, you will have to send a clear photo or scanned copy of a government-issued photo ID such as a passport or driver's license, as well as proof of address, such as a utility bill or bank statement (within 3 months). You can upload the documents on the Unibet sportsbook site under Account Information & Security.
Once you have an account, you can make a deposit and get started making wagers. You can also opt into the welcome bonus after registration as well as download the Unibet sportsbook app.
Registration Requirements
Sports fans must be at least 21 years of age to place bets at the Unibet online sportsbook, and you must be physically located in the state to wager. You can check out odds, register for an account, and make deposits and withdrawals from outside of the state, but you must be within the state's borders to gamble.
However, while you must be within state lines to bet at the sportsbook, you do not have to be a state resident.
Geolocation technology is used to pinpoint your location, which means if you are outside of the state, there is no way to make a bet. In the app, players will have to turn on the location services on their mobile devices. For those using the desktop version, they have to download a location plug-in.
The other restrictions for players at Unibet are for players, refs, trainers, and coaches that may influence the events that the site has odds posted for. Employees at the Unibet casinos are also not allowed to wager on the online sportsbook.
Mobile App
The Unibet Mobile Sports Betting App is easy to use and has the same function and design as the desktop version, so everything you can do on the desktop version you can do on the mobile version.
The app is available for both iOS users and Android users, but the iOS version is not available for Pennsylvania bettors but should be soon. PA bettors can still access the mobile sportsbook through their browser with GeoGuard Location Validator installed. The app is free to download and available via this link.
Features
Promotions — You can see all the available bonuses, read the terms, and opt into them.
Banking — Through the app, you can make deposits and withdrawals.
Sports Offered and Betting Markets — You can see all of the sports that have posted odds and all of the betting markets for them.
Live Betting — You can take advantage of live betting through the app.
Customer Service — You can contact customer service in the app if you need any info or have any issues.
Registration — You can also register for the Unibet sportsbook through the mobile app.
Bet Types
Unibet offers a nice variety of betting markets for the events they have odds posed for. Here are the types of wagers that you will encounter:
Money Lines — This straightforward bet is picking a winner where the inflated odds indicate the favorite and the underdog.
Spreads — A handicap bet where the favorite gives points and the underdog gets them. For example, if you bet on a team with a spread of -5, they are the favorite, and they must win by six points or more for you to win. Conversely, if you bet on the underdog at +5, they have to win or lose by less than five points for you to win.
Totals — The sportsbook will come up with a number for the total amount of points or goals scored by both teams, and you bet over or under that number.
Futures — Betting on the outcome of an event that will take place in the future, such as betting at the beginning of the season on who will win the Stanley Cup or a mid-season bet on who will win the Super Bowl.
Parlays — Multiple bets in one, where the more legs (segments) in the wager, the higher the payout. A Parlay bet is a high-risk, high-reward bet.
Proposition Bets — A wager that has nothing to do with the outcome of the event, but involves betting on specific events instead. There can be player and team props — such as, which QB in a game will pass for more yards? Or will team A score a field goal in the first half? There are also other prop bets, such as a red card in a soccer match or a player foul out in an

NBA

game.
Round Robins — Betting on multiple parlays.
Teasers — A parlay bet, but you can manipulate the odds in your favor making it easier to win. However, since that is the case, the payout is lower.
Live Betting — Also called in-game betting, where you are betting on an event as it is happening live. The odds will change and update in real-time, depending on what is happening in the game or match.
Sports Offered
Unibet Online Sportsbook offers its players many sports to bet on, from popular ones to niche ones. Considering Unibet started and is available in the European market, it offers a ton of soccer bets in particular.
Still, all major American sports are covered with no lack of betting opportunities for the major leagues such as the NFL, NCAA football, MLB, NBA, and NHL.
On the site, you will see all of the sports listed on the left-hand side of the screen. You will also see some leagues there, such as the NFL and MLB, and the WTA. One of the unique things about the Unibet site is that next to the leagues and sports, it also shows how many wagers are available.
The more popular the sport, the more betting markets there are. For example, there are 47,242 soccer bets available at the time of writing and 4,182 college football bets available, while only five were available for cricket.
You can click on the league or sport and then click on the specific event to see all the betting markets available.
The sports that you can wager on at Unibet are:
Football
Baseball
Tennis
Soccer
Golf
UFC/

MMA

Motorsports
Basketball
Hockey
Australian Rules
Boxing
Cricket
Cycling
Darts
Rugby League
Rugby Union
Banking
There are quite a few banking options at Unibet sportsbook for deposits and withdrawals. One of the nice things available to users is the Cash at the Cage options. For every state, except Virginia, players can visit the land-based casino that Unibet is partnered with to make deposits and withdrawals.
Deposits
The minimum deposit at the sportsbook is $10 and the maximum will depend on the method used. The deposit methods available are:
ACH

(e-check)
Cash at the Casino Cage
Mastercard
Visa
Online bank transfer
PayPal
PayNearMe
Unibet Prepaid Play+ card
How to Deposit
To deposit, go to the cashier section of the site or app and select the deposit method you want to use. Then input the amount you want to deposit, and you are ready to go. Remember, when making deposits, be sure to check the Promotions page to see what deals you are eligible for.
Withdrawals
The withdrawal options at Unibet are:
Cash at the Casino Cage
Online bank transfer
PayPal
Unibet Prepaid Play+ card
Check
How to Withdraw
The process for withdrawing is the same as depositing, as you need to go to the cashier section, choose your withdrawal method, and input the amount you want to be taken out of your sportsbook account.
Customer Support
The Unibet online sportsbook has an excellent customer support service, and you can contact them via phone, email, and live chat. There are different customer support phone numbers and emails for each of the states, and you can see them by clicking on the Help & Info link.
Once you click the link, you will see the extensive self-help section, which answers many commonly asked questions.
There is a search box you can use to find a self-help question. There are also many questions answered in the category links of:
Registration
My Account
Deposits & Withdrawals
Bonuses & Promotions
Sports Betting
Casino (if applicable)
Tech Support
Responsible Gaming
No matter what page you are on in the Help & Info link, you will see a small green question mark at the bottom right-hand corner of the screen. Click that, and you start a live chat with a customer service representative.
FAQ
What do I do if I have trouble registering on Unibet Sportsbook?
Registering at Unibet Sports is usually quick and easy, but should you run into any issues, the first thing you should do is make sure all the information you must fill out is correct. If the issue persists, you can check out the extensive information in the self-help section in the Registration link. If you are still having issues, you can contact the customer service department.
What do I do if I have trouble depositing on Unibet Sportsbook?
If you are having issues with a deposit, make sure you have enough funds in your account. Also, you may have to contact your bank to make sure gambling sites are not blocked when using a credit card or a bank transfer. You can also look in the self-help section under the link Deposits and Withdrawals or contact the customer service department.
In which states can I bet on the Unibet Sportsbook app?
New Jersey, Pennsylvania, Virginia, Iowa, Arizona, and Indiana
Can I withdraw from Unibet Sportsbook after I leave the state?
Yes, you can make withdrawals after you leave the state and make deposits, but you must be physically located in it to make wagers.
Can I register at Unibet Sportsbook from another state?
Yes, you can register for a Unibet sportsbook account from another state, but you must be physically there to make wagers.
Is Unibet Sportsbook legal in Canada?,
Yes, there is a Unibet sportsbook and casino available for the Canadian market.
Related News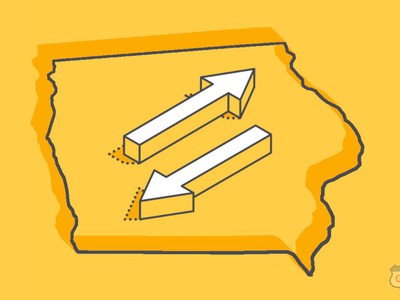 While SuperBook launches in its sixth state, Kindred will focus on jurisdictions offering both online casino gaming and online sports betting, instead of those with just sports, like Iowa.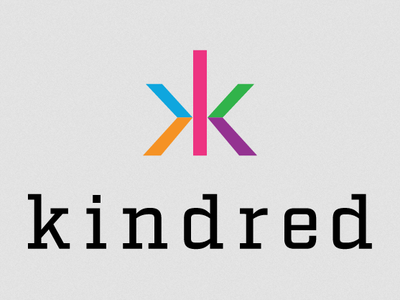 Henrik Tjärnström says the European online gaming giant will work to increase its presence in Ontario and Pennsylvania in Q3 2022.