partypoker is one of the biggest online poker brands in the world, and over the years it has developed into one of the leaders in the US online poker industry as well. The operator first launched on US soil in 2013, when it entered the New Jersey market.
To date, partypoker NJ remains the only partypoker room in the US, although the company behind partypoker also operates in PA and MI through other brands.
partypoker is part of the partypoker US network which includes Borgata Poker and BetMGM Poker. The three sites are a result of the partnership between Entain (partypoker's parent company) and MGM Resorts International. The network was established after a partnership agreement was reached in 2018, allowing all brands in the network to expand swiftly and with force.
The operator launched its first site in New Jersey three years before competitors like PokerStars, which allowed it to grow without much interference and set up a powerful position in the market. This, of course, was largely thanks to the fact partypoker was not involved with scandals surrounding Black Friday in 2011 and actually withdrew from the US market when the UIGEA was passed.
In New Jersey, partypoker shares liquidity with its sister sites Borgrata Poker NJ and BetMGM Poker NJ, which provides for extra traffic, bigger tournaments, and more opportunities for players at each of the three poker sites.
In this partypoker review, we are going to go over every detail of the partypoker platform itself and rate the operator fairly and without bias. If you want to find out more about partypoker US tournaments, cash games, banking, customer support, and more, keep reading and find out what's waiting for you.
Welcome Bonus
All players who join partypoker US are welcomed with a generous welcome bonus offer made up of $25 in bonus funds and up to $600 in bonus dollars. The bonus is triggered by signing up with a site and making a minimal deposit of at least $10 into your balance.
The partypoker US welcome bonus is not the biggest one that US players have access to, but it is a reasonable offer with decent wagering requirements. The value of the bonus is increased for lower stakes players by the extra $25 that every depositing player receives, making this a great bonus for players starting out with online poker in the US.
Partypoker $25 No Deposit Bonus
New players with partypoker US receive their $25 bonus regardless of any deposit, simply for creating their accounts and providing valid registration details. This part of the welcome bonus is meant to introduce new players to the real money portion of the site, providing access to poker cash games, tournaments, and casino games.
The bonus is made up of three parts which are:
10 for casino game
10 for poker cash games
5 for poker tournaments
The $10 in casino credits can be used to play any casino game or slot at the partycasino. Players can choose the game of their choice and play it with the $10, with a 1x wagering requirement being the only condition to be able to withdraw the cash.
The $10 cash game balance can be used at all cash game of fastforward tables at partypoker. The wagering requirements for this $10 are even more favorable, as you will only need to play one raked hand of cash game poker in order to make this money completely yours.
Finally, another $5 is awarded to each new depositor that can be used to play poker tournaments. Partypoker US is most famous as a major online poker tournaments site, and the $5 will allow you a chance to enter the world of tournament poker as well. Any winnings you can make from this $5 is 100% yours to keep.
Partypoker $600 Deposit Match Bonus
The second part of the partypoker US welcome bonus is, as expected, a 100% deposit match bonus. This bonus is worth up to $600 and its value depends on the amount you deposit into your account. In order to receive the bonus in full, you will need to deposit $600 of your own into your balance.
Following a successful first deposit, you will receive the bonus dollars in your account. The bonus is released as you play poker and pay rake at cash game tables or tournaments in batches worth 10% of the total bonus. In order to earn $1 of your bonus, you will need to collect 4 iRewards points playing poker or 8 iRewards points playing casino games.
Once you have earned enough points to release 10% of your bonus, the money will be automatically released into your real money account and will become available for play or withdrawal. Keep in mind that you will only have 60 days to complete your wagering requirements and release as much of your welcome bonus.
How to Claim Your Welcome Bonus
1. Create your partypoker US account
2. Receive your $25 no deposit bonus
3. Make your first deposit with partypoker US
4. Collect 4 points playing poker to release $1 of your welcome bonus
Promotions
The welcome bonus is only the first part of the generous package of rewards reserved for partypoker US players. On top of the bonus, the operator provides a variety of regular and time-limited promotions that all players can benefit from. Some of the most common ones include:
Weekly Reload Bonuses
Unlike many other online poker operators that only award a single deposit bonus, partypoker US gives players a chance to take on a new $100 reload bonus every week. The reload bonus is valid for 15 days after making your deposit and is released in batches of 20% of the total value.
Same as the welcome bonus, $1 of the reload bonus will be released as cash once you have accumulated 4 iRewards points playing poker on the platform. There is no limit to the amount of reload bonuses you can claim at this time, making this a great additional rakeback offer to benefit from.
SNG

Leaderboards

Sit and Goes are a popular format of poker and partypoker US has plenty of such games on offer. For SNG players, the operator has prepared a series of recurring leaderboards which award top performing players each month of the year. If you are an SNG player playing in America, than partypoker may just be one of the best places to play, since the leaderboards add a significant amount of value to your overall experience.
Other Promotions
Along with the recurring promotions that partypoker US organizes every week of the year, there are plenty of other, time-limited offers, to take advantage of. For instance, partypoker launches special bonuses and promotions during major tournament series and awards random prizes when celebrating its various milestones. Overall speaking, players at partypoker US can look forward to significant value given back to them through the promotions they can find in the cashier section.
Rewards
The partypoker US loyalty program is one of the finest not only in the US but in the world. By playing poker with this online poker operator, you will earn iRPs which will mean automatic cash prizes each week and tournament tickets at the end of each calendar month. The more you play, the more points you will earn, and the higher your loyalty tier will become.
In order to earn the various tiers in the partypoker loyalty scheme, you will need to earn the following number of iRPs:
Bronze: 0 Points per Month
Silver: 50 Points per Month
Gold: 750 Points per Month
Palladium: 2,000 Points per Month
The iRPs needed to earn your loyalty tiers are earned at a rate of 1 iRP per $0.50 in rake paid at cash game or tournament tables. This means you will need to pay $5 in rake to accumulate 10 iRPs, which translates into $25 in rake for Silver status, $375 in rake for Gold status and $1,000 in rake for Palladium status in each month.
Based on the number of points you accumulate in a calendar week, you will be awarded an instant cashback prize. Accumulating a minimum of 10 iRPs will award you with $0.50 in cashback, amounting to 10% in rakeback.
If you can accumulate 2,000 points in a week, you will receive $175 in cashback, a 17.5% rakeback. As you pay more rake in a single week, your rakeback percentage will increase, up to close to 30% for the biggest rake payers.
On top of the weekly cashback awards, players are also awarded monthly tournament tickets based on the loyalty tier they earned in that month. For example, reaching the Palladium status will earn you one $5 tournament ticket, one $109 tournament ticket, and one $215 tournament ticket.
Finally, players who reach the Palladium status in a month are awarded a $500 Hot Cash Bonus, which is released through paying further rake. The bonus is paid out in 10 slabs worth $50 each. To release each slab, you need to earn a total of 300 iRPs (pay $150 in rake), which makes this bonus good for another 33% in pure rakeback.
Combined, these awards make for one of the most valuable loyalty schemes around and give every player a chance to earn some serious rewards for the cash they invest at the tables.
Where is partypoker Legal?
New Jersey: Currently, New Jersey is the only state in which partypoker operates within the US. The operator launched in NJ in 2013 through a partnership with the Borgata Casino. Partypoker is a part of the partypoker US network which also includes Borgata Poker and BetMGM Poker. The network offers regulated online poker in other states as well through the other two brands.
How to Join partypoker
Follow Our Link: The links on this page will take you straight to the partypoker website, where you can download the partypoker app and register for your player account.
Provide Your Information: Once you are at partypoker, you will need to fill out the registration form with your personal information in order to become a member of the site. Make sure to provide all the real info as this will need to be confirmed later.
Confirm Your Identity: During the registration process, you will be asked to provide personal information. You will need to confirm your ownership of your email and phone number immediately, as well as provide proof of address and name at a later point.
Get Your Mobile App: If you are looking to play online poker on the go, you will need to download the partypoker mobile app for your device. Links for direct app download for both the Android and iOS versions of the app are available on the operator's website.
Start Your Poker Journey: The operator will award you with $25 in no deposit funds, and you can get a lot more if you make your first deposit. It's time to start playing poker at one of the leading online poker operators in the world.
Registration Requirements
In order to register with partypoker, the first requirement you will have to fill is one of age, as only people above the age of 21 can actually play online poker legally in the US. If you are 21 or older, you will be able to access the site and create your account from any part of the country, but remember that you will only be able to play for real money once you are in NJ, where the operator is licensed for real money poker.
Registering with partypoker US is quite simple, as you only need to fill out the online forms, without the need to visit any live casino venue to complete your registration. However, remember that you will need to provide your real information as this will be checked by the operator at a later point.
Playing at partypoker is only legal in New Jersey at this time, and you will need to install a separate geolocation app on your phone or computer in order to play. This app is part of partypoker's security measures, and only once your location has been confirmed and you are actually within New Jersey will you be able to play on the site for real cash.
All information provided to partypoker during the registration process, including your name, phone number, email, and SSN is used strictly for security purposes. This information will not be shared with anyone or sold by the operator, as per the requirements of their license. Providing your information to partypoker is extremely safe and should not be a concern.
Mobile App
Like most US-facing online poker operators, partypoker is heavily focused on the development of their mobile platform. The partypoker mobile app is available to both iOS and Android users, with a separate app available for download for both, directly off the partypoker website. The app itself is one of the best around, and it provides a high quality online poker experience for all the players.
Features
These are a few of the popular features that mobile players can enjoy at partypoker US:
Fast Forward: Fast forward poker allows for the fastest poker play around. Fold your cards and get dealt a completely new hand straight away. Fast forward is ideal for mobile players looking for quick action.
Diamonds: Diamonds are a currency separate from your cash, which will allow you to go rabbit hunting and see the undealt cards in hands of poker. Complete tasks on your mobile platform and earn diamonds to have this privilege.
Throwable Objects: Throwing objects and using a fishing rod to reel your opponents in at the table are just some fun additions to the partypoker app. While these won't help you win more, they might be able to tilt your opponents or at least make the gameplay a bit more enjoyable for you.
Multi Tabling: The partypoker mobile app allows you to play multiple tables at the same time, which is not always the case with mobile poker apps. At partypoker, you will have a chance to play up to four separate games at the same time.
Portrait Mode: Playing in portrait mode allows you to play with just one hand while keeping your phone in a straight up position, which can come in handy when you are not in a position to completely relax and just focus on poker.
Where to Download the partypoker US Mobile Poker App?
The partypoker US mobile poker app for iOS and Android is available on the operator's website. You will be able to download the app and install it on your phone within a few minutes, and immediately jump into the action.
Game Selection
The selection of poker games at partypoker is not as rich as that of some of their competitors, but the operator does see a reasonable amount of action, especially at the lower stakes. Players can play poker tournaments, cash games, sit and go tournaments, and fast forward poker, with stakes ranging from the micros to some fairly high ones.
Poker Tournaments
Partypoker has been known internationally as the provider of some of the best online poker tournaments around, and it is only natural that they launched in NJ with a similar idea. On a daily basis, partypoker offers a number of lucrative tournaments such as The Jab, The Deuce, The Blade, The Grind, The Assassin, and The Six Shooter.
Every week, partypoker US offers a massive $150k guaranteed tournament, in addition to all the other scheduled tournaments that are a part of the regular schedule. The room also prides itself in not allowing any HUDs and banning all bot players, making the playing field even for all tournament players around.
It is worth noting that partypoker NJ is part of the partypoker US network, which allows it to get more liquidity for the tournaments, especially when it comes to big poker series that offer huge guarantees and often attract hundreds of poker players.
Cash Games
When it comes to cash game poker, players at partypoker US can expect a lot of action at both NLH and PLO tables, with stakes starting as low as $0.01/0.02 and going up all the way to $25/50. The games run mostly during peak evening hours, while the lower stakes games tend to get a lot more action than those played for bigger sums of money.
The operator also offers Fast Forward poker, which is their brand of fast fold poker, where a new hand is dealt to each player who folds their cards. Playing as part of a big pool of players at the same stake makes online poker faster, more dynamic, and generally more entertaining for everyone.
Banking
Making deposits and cashouts at partypoker US is very easy and fast, with a variety of payment methods allowed and no obstructions in place. Players who find themselves within NJ can easily make their deposits and cashouts using the following payment methods:
Deposits
These payment methods are available for deposits at partypoker:
Wire Transfer

VIP

Preferred
Credit Card
Play+ Prepaid Card
PayPal
Skrill
PayNearMe
Online Banking
Withdrawals
These payment methods are available for cashouts from partypoker:
Wire Transfer

VIP

Preferred
PayPal
Skrill
How to Withdraw Money
These steps will ensure that you get your balance cashed out in record time:
Open the Cashier section of your partypoker account
Enter the amount you wish to cash out
Select the payment method you wish to be paid via
Enter your withdrawal request and wait for the money to be paid out
Customer Support
While partypoker US does provide a very extensive FAQ database on their website, establishing actual contact with the operator is slightly more difficult. Answers to the vast majority of common questions are available in the FAQs, but you will only be able to contact the customer support department via email, which can take some time and be less than ideal in certain situations.
We would love to see partypoker US introduce alternative contact methods, but we cannot say that the overall quality of customer support is bad, since the operator does make sure that questions are answered in a timely fashion and in full.
FAQ
What if I cannot register with partypoker US?
There is no reason you won't be able to register with partypoker US, as long as you are doing everything that is required.
First of all, you will need to provide all your true personal information to set up an account. In addition to this, make sure that you don't already have an account, haven't used your email or phone number to set up a partypoker account in the past, etc. You will also have to be at least 21 years of age to create your account.
What should I do if I cannot deposit money into my partypoker US account?
For the most part, players can easily make a deposit into their partypoker balance. However, some banks may refuse to process your online gambling payment, and other glitches can happen with your bank or your payment processor. Make sure that everything is OK on your side before you try to get help from the partypoker customer support.
Which states is partypoker US licensed in?
Currently, partypoker US is only licensed in New Jersey, while players in other states can play at Borgata Poker and BetMGM Poker, sister sites of partypoker.
Can I register with partypoker US from abroad?
Yes! You will be able to register your partypoker US account from pretty much anywhere in the world. However, keep in mind that you will only be able to play once you are physically in New Jersey or another state in which the operator receives a license in the future.
Is partypoker legal in Canada?
Partypoker US is not licensed in Canada, but players are able to play on the international version of the partypoker platform.
Related News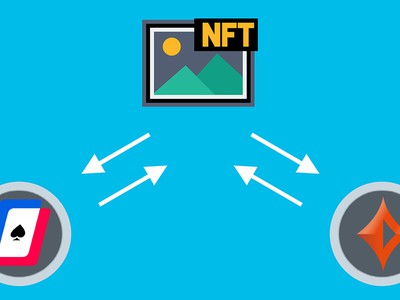 The first two mainstream online poker brands have joined the collectible blockchain bandwagon by launching their own NFT projects.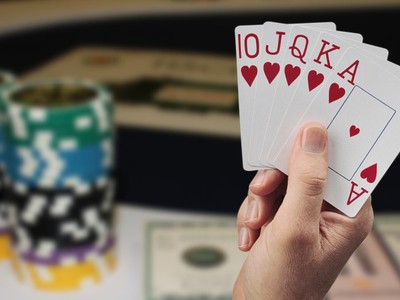 In 2021, Michigan's online poker market went live, competition in Pennsylvania heated up, and operators tried their best to navigate the first full year since the pandemic.